Dr. Edward Belbruno
Mathematician, author, and founder of a company dedicated to low energy space travel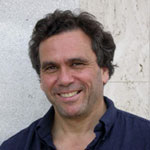 Edward Belbruno is a graduate of the Courant Institute of New York University, where his advisor was Juergen Moser. He is a Visiting Research Collaborator in the Department of Astrophysical Sciences, Princeton University. His areas of interest are celestial mechanics, dynamical systems, dynamical astronomy, and aerospace engineering.
He has always loved outer space, and his work led to the first application of chaos theory to space travel--spectacularly demonstrated in 1991 when his calculations rescued a Japanese spacecraft that would have missed the Moon without the assistance of his theoretical work applied to this immediate problem.
Belbruno is president and founder of the company Innovative Orbital Design, Inc. and he holds many international patents on routes in space. He has published numerous papers in the fields of mathematics, aerospace engineering, dynamical astronomy and he has three books in process. Capture Dynamics and Chaotic Motions in Celestial Mechanics is his latest book. He consults regularly with NASA, and recently has appeared on NBC's Today Show twice to discuss space related issues.
He is also a professional artist who has held many one-man shows worldwide, including in Paris, Rome, Turin, Los Angeles, Minneapolis, New York, Boston, and Washington. His oil paintings are in major collections, including NASA headquarters' executive collection in Washington. He loves sports, particularly fixed spin cycling and boxing, which he says keeps him on his toes.